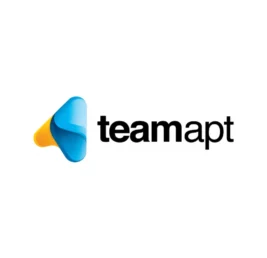 Job Detail
Job Description
Who we are
TeamApt is a financial technology company digitising Africa's real economy by building a financial ecosystem for businesses, providing them with all the payment, banking, credit and business management tools they need to succeed.
What we do
Engineering at TeamApt is an inspired, customer-focused community, dedicated to crafting solutions that redefine our industry. Our infrastructure runs on some of the cool tools that excite infrastructure engineers.
We also make business decisions based on the large stream of data we receive daily, so we work daily with big data, perform data analytics and build models to make sense of the noise and give our customers the best experience.
If this excites you, it excites us too and we would love to have you.
About the role
A Business Analyst on the IRIS team in TeamApt is responsible for assessing the company's financial position by evaluating how the various products are impacting the Core Banking Application and coming up with solutions to company operations.
Your duties in this role include analyzing the trial balance, records in the CBA and entries from the various products to the various accounts, market research and operating procedures, strategizing ideas to improve business operations and meeting with company executives and other stakeholders to provide suggestions based on their analysis.
Our business analysts are the drivers behind our continued growth and success. Our business analysts seek out, develop, and help implement strategic initiatives for improved efficiency and productivity with our commitment to innovation.
We're currently searching for an experienced business analyst to help work closely on improving the Financial Reporting by evaluating how products are handling their respective transactions. From researching progressive systems solutions to evaluating their impact, our ideal candidate is a detailed planner, expert communicator, and top-notch analyst. They should be wholly committed to discovering and developing innovative solutions in an ever-changing digital landscape.
Other jobs you may like