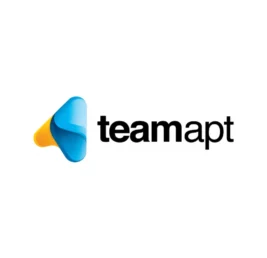 Job Detail
Job Description
Who we are
TeamApt is a financial technology company digitizing Africa's real economy by building a financial ecosystem for businesses, providing them with all the payment, banking, credit, and business management tools they need to succeed.
What we do
Engineering at TeamApt is an inspired, customer-focused community, dedicated to crafting solutions that redefine our industry. Our infrastructure runs on some of the cool tools that excite infrastructure engineers – Kubernetes, docker etc.
We also make business decisions based on the large stream of data we receive daily, so we work daily with big data, perform data analytics and build models to make sense of the noise and give our customers the best experience.
If this excites you, it excites us too and we would love to have you.
What you'll get to do
You will actively work with the engineering team to create and modify products to fulfil customer needs. You will focus on implementation and what technology is required to meet the business requirements.
Gain a deep understanding of customer experience, identify and fill product gaps and generate new ideas that grow market share, improve customer experience and drive growth
Create buy-in for the product vision both internally and with key external partners
Ability to work well with internal teams, including developers, engineers, architects, quality assurance, and operations. Ensure requirements are fully understood and that implementation plans match expectations.
Translate product strategy into detailed requirements and prototypes
Scope and prioritize activities based on business and customer impact
Understand, research, and follow technology trends in the industry and in general. Able to assess emerging products and companies to measure their potential value or threat to the company and its products, as well as make recommendations on which new technologies to invest in or leverage.
Implement beta tests.
Work with data pipelines, algorithms, and automated systems.
Other jobs you may like