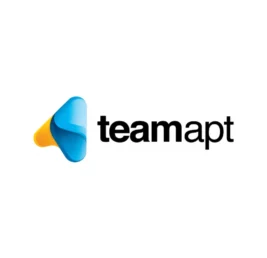 Job Detail
Job Description
Who we are
TeamApt is a financial technology company digitising Africa's real economy by building a financial ecosystem for businesses, providing them with all the payment, banking, credit and business management tools they need to succeed.
What we do
Engineering at TeamApt is an inspired, customer-focused community, dedicated to crafting solutions that redefine our industry. Our infrastructure runs on some of the cool tools that excite infrastructure engineers – kubernetes, docker, etc.
We also make business decisions based on the large stream of data we receive daily, so we work daily with big data, perform data analytics and build models to make sense of the noise and give our customers the best experience.
If this excites you, it excites us too and we would love to have you. (We will  consider all nationalities in preferred geographical locations, ready to work from (GMT -2 to GMT +2) Time Zones)
What you'll get to do
Translates product requirements into architectural documents and diagrams.
Providing technical leadership and oversight for the teams while setting a high bar for engineering quality.
Develop and improve on processes and frameworks for product performance.
Ensures that the architectural direction of an application is in line with the strategic direction of the product.
Performs code reviews and ensures efficient code engineering
Ensures applications are implemented using software engineering best practices
Responsible for the stability and reliability of products under his/her purview
Creates and enforces processes that improves developer efficiency and productivity
Participates in the screening of engineers for hire
Provides mentorship for young engineers.
To succeed in this role, we think you should have
7-8+ years of experience as a software engineer with leadership responsibilities and 2+ years as an engineering manager.
Experience in software development and coding in Java-spring boot programming language.
Excellent knowledge of software and application design and architecture
Excellent knowledge of UML and other modeling methods
Familiarity with HTML/CSS, JavaScript and UI/UX design
Understanding of software quality assurance principles
A technical mindset with great attention to detail
High quality organizational and leadership skills
Outstanding communication and presentation abilities
Experience with leading and building distributed / remote teams.
A proven track record of success working in a fast-paced, dynamic environment.
BSc in Computer Science or related technical field
Other jobs you may like