African startups have proven resilient despite the state of the world's economy, attracting more funding while startups in other regions are experiencing less. Experts share possible reasons and expect an end to this positive run soon.
African Tech Ahead
African startups have managed to exceed the world's expectations when it comes to surviving and getting funding despite the global impact of inflation and melting economies. According to Africa: The Big Deal, the black continent more than doubled its startup funding to $3.14 billion in the first half of the year, whereas its counterparts experienced a decline: Europe (3.7%) and Latin America and the Caribbean (43%).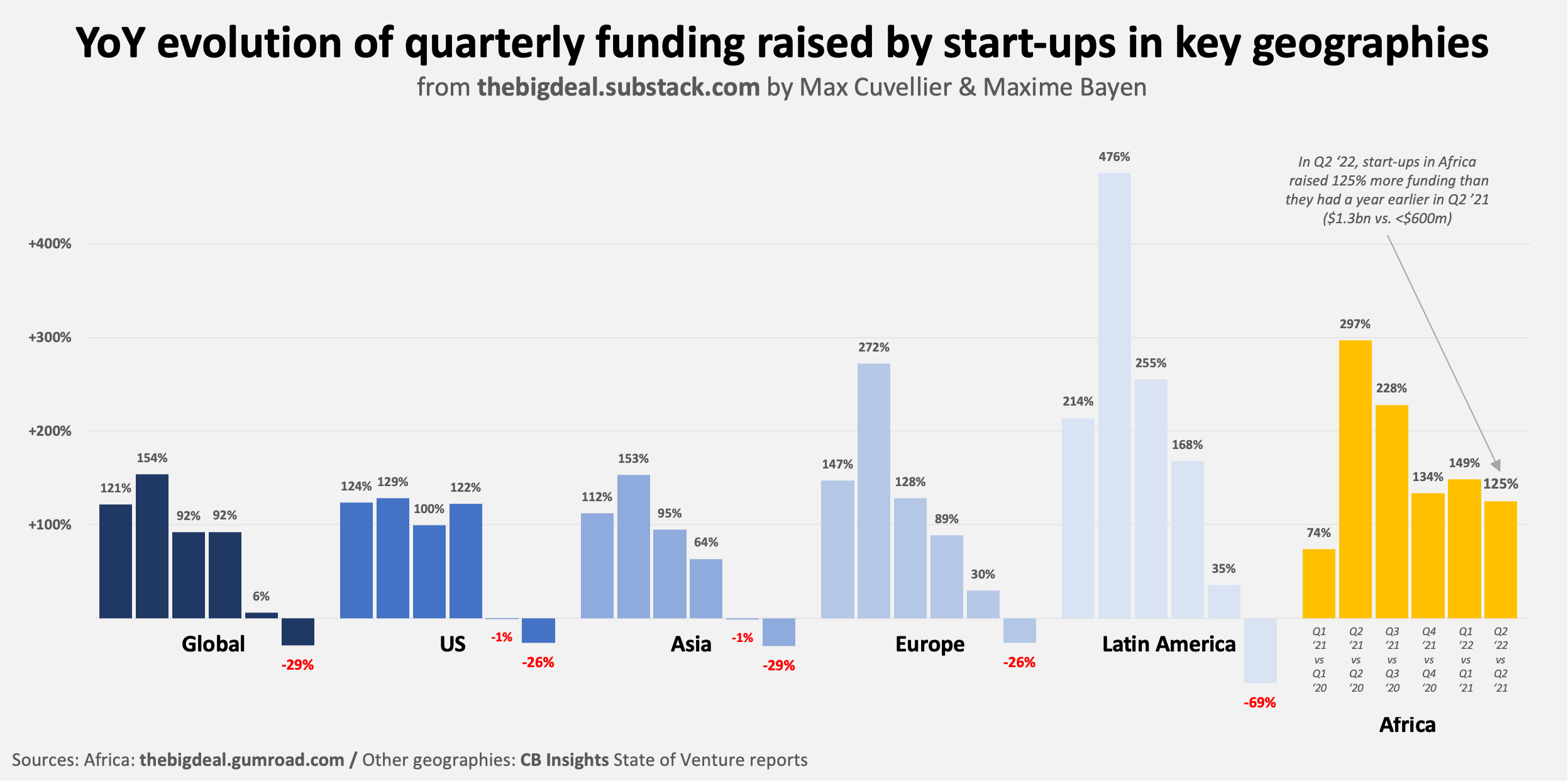 Experts have listed some possible explanations, which include the situation of the under-penetrated market in the continent. By focusing on bringing the under-served online, the African market may be immune to the challenges faced by the developed markets of other climes.
Bloomberg predicts that if this funding trend continues for Africa, the continent may beat last year's record of $5 billion. It also reports that despite this positive report, the amount of money African firms receive is "minuscule when compared with countries such as the US, where companies raised $123 billion in the first six months of the year, 11% less than last year."
The African Tech Ecosystem can be Better
The African tech ecosystem is still in its emerging stages and has more potential for growth. This is no doubt the cause of this resilient funding trend amidst the melting state of the global economy.
Some founders are building solutions for payment challenges, healthcare disadvantages, and educational restrictions. These are real cases for Africans. However, there are some who seek to copy solutions from more developed tech markets, founding firms that serve no major problems for the average African individual, thereby creating a service and product for an almost non-existent market.
The more tech founders in Africa focus on solving the challenges of ordinary men, the more penetration into the market will be gained, and the industry will also take advantage of the young population. This will make tech a reality and not some far-fetched path for the more privileged. The average age of an African is 18, and yet the majority of the population still sees 'tech' as a utopia of some sort, whereas their counterparts are embracing it as their reality.
Ido Dum, a partner at the pan-African fund, TLcom Capital, shares that reports from some African founders show that funding is becoming slower as the year goes on. He, however, believes that the fundamentals are still more attractive than those of many other regions.
By creating solutions targeting real-world problems of ordinary people, African founders will unlock more areas for funding potential in the African tech ecosystem.